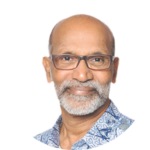 Rev. Benedict Rajan
December 10, 2017
Can We Delay God's Purposes In Our Lives?
Text: Philippians 2: 12-16
Many of us have an attitude of whatever comes, will come. Don't enter 2018 with this attitude but with purpose.
Can we delay the plan and purpose of God in our lives? In the case of Israel, God delivered them from Egypt.
However they were still spiritually bound. This resulted in 40 years rather than 40 days of being in the wilderness. The response to circumstances without God and negativity delayed them. (Psalm 78: 14-19)
Purpose of message:
You definitely can delay or postpone the plan of God in your life. (Psalm 78: 32-33)
You cannot fulfill the call of God on your life without days. (Psalm 118:24)
A man without purpose and goals becomes subject to fear of the enemy. God wants to give a new beginning, purpose and attitude in 2018. We must enter into 2018 with purpose.
We need an attitude check. A person who disputes, murmurs and complains will never enter into the things of God. (Philippians 2:14)
The opposite of this attitude is an attitude of thanksgiving. (Psalm 95: 1-3, Psalm 100: 4-6, Psalm 7:17)
Enter into 2018 with thanksgiving to God. Many things circumstantially may be unclear and uncertain but thanksgiving makes things become clear.
Thanksgiving brings the edification of God to people. Murmuring and complaining pulls down everything around us. We thank God not only for what we do have, but what we don't have.
Four Things That Happen When You Become Thankful:
1. Your life becomes aligned with the will of God. Your life takes a paradigm shift and there's no fear in being out of the will of God. (1 Thessalonians 5:18). His will isn't always easy or comfortable but being thankful keeps us in His will, despite circumstances.
2. Thanksgiving inevitably keeps you in the obedience of God. Have a faith in thanksgiving not based on circumstances. Giving thanks promotes us and keeps us in the obedience of God. (Colossians 3:17)
3. Thanksgiving keeps us in the peace of God. To guard our hearts and peace. Learn to be thankful. (Philippians 4:6). Thanksgiving has the power to draw the peace of God into our hearts. We have the clarity of His peace in decisions
4. Thanksgiving promotes the faith of God in our lives. To be ready for miracles in our lives, it comes through thanksgiving. (Jonah 2: 9-10). Thanksgiving allows God to speak to our circumstances and impossibilities. Thanksgiving multiplies the blessing of God in our lives .
Conclusion:
1. Being grateful makes you happier and healthier. Thanksgiving has the power to release the miracles of God (Proverbs 22:17)
2. Being grateful helps you to see more blessings of God. (Ephesians 5:20)
3. The two sad consequences of ingratitude: a) Complaining displeases God (Numbers 11:1, Psalm 37:4) b) You become spiritually retarded and stunted in your growth with God (Romans 1: 21-22)