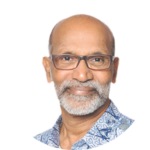 Rev. Benedict Rajan
January 7, 2018
Entering into Year 2018 with Soul Rest
Text: Luke 10: 38-42
The word 'certain':
Your time is not God's time. God's time is your time and your time has come.
Only God can give you soul rest. A holiday or vacation is physical rest but only God can rest your soul. (Proverbs 12:25) The good word is at the feet of Jesus.
Anxiety the fear of the things unseen. (John 10:10)
'Prayer-less-ness' will eventually lead to restlessness. When you pray you release God and breakthroughs into your life.
Restlessness is the inability to rest or relax as a result of anxiety.
Anxiety is the lie of the devil. It is a worry about things you can't see.
Purpose of this message:
The antidepressant for Christians is to be prayerful.
Don't underestimate your prayers. The original communication with God and He will answer. (Luke 18:1, Luke 10:38, Philippians 4:4,6-7, Matthew 11: 28-30)
To take the yoke of Jesus is to live in partnership with Him through prayer. Come to Jesus, with the light burden of prayer, by
1. Casting your cares in Prayer (1 Peter 5:7)
2. Calling in Prayer (Jeremiah 33:3)
3. Crying out in Prayer (Psalm 3:3-4)
4. Waiting in Prayer (Psalm 40: 1-4)
5. Believing In Prayer (Mark 11:24)
Delay in prayer is not denial.
Detour in prayer is not denial.
God has His plan and purpose for us.