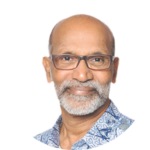 Rev. Benedict Rajan
August 5, 2018
Fasting And Praying Releases The Miracles Of God's Divine Intervention
Text: Esther 4: 13-16
Background of Scripture:
An evil man by the name of Hamon, was appointed by the government to be in a place of highest authority. All the people honored him except the Jewish people who worshiped God alone.
Mordecai (uncle of Esther) was one of them. Hamon was against Mordecai as he didn't bow to him. An evil decree was then created to annihilate the Jewish people as a result.
This is where the text comes in.
As our fast begins, the anchor verse for this text comes in Esther 4:16. Fasting and prayer was a breakthrough for Esther.
Isaiah 58: 6-14 is a blueprint of fasting and praying, which releases a supernatural power to break the powers of darkness.
Fasting and prayer brings delight to God's heart.
Isaiah 58:14-
* hills in the Bible speak of victory. We fight our battles from the place of victory.(Psalm 18:33)
* Heritage of Jacob is the unstoppable favour and miracles of God on your life in the midst of all opposition. In Acts 13: 2-3, fasting enabled the disciples to make a decision about who to send to Asia minor. Fasting and prayer releases the anointing of breakthrough that regular prayer can't.
Purpose of this Fasting:
Luke 4: 2, 14- fasting and prayers will never go in vain. Fasting and prayer in the Name of Jesus. Fasting will weaken any temptation we have or go through. It empowers in us in the Spirit. The weaker the flesh, the greater the Spirit and power of God to take over.
Fasting brings the heritage of Jacob and sets you on the high hills of victory. Fasting is not religious but relational.
Esther 4:16 reveals 3 Dynamics of Fasting And Prayer:
1. Your blockades in this hands of God becomes your greatest breakthrough
2. You become an effective intercessor
3. Fasting and prayer brings the unseen, unspoken promotion and promises of God. Mordecai was an example of one hurled by man but caught by God. The king recognized Mordecai beyond his ability and qualification.