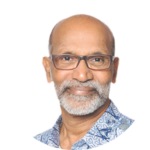 Rev. Benedict Rajan
September 2, 2018
God's Delight Is In The Salvation of Souls.
Text: Luke 15: 5 – 7
Background:
A certain man had a 100 sheep in his fold. He found he had 99. He lost one but did not abandon the one and went after it.
Most people are satisfied with the 99 but this man went after the one.
When he found the sheep, he rejoiced over the sheep. When we bring one into the Kingdom of heaven, there is a celebration in heaven.
The same lost and found department can be found with the parable of the woman and the lost coin. Most consider the one coin insignificant but the woman celebrates the finding of the one coin. (Luke 15: 9-10)
Luke 15: 22-23
The Church has a lot of backsliders due to various reasons, circumstances and choices. In the story of the prodigal son, we see a picture of God looking at a repentant sinner with all His best in mind.
God delights in the salvation of souls. (John 3: 16).
Purpose of This Message:
To instill a passion for souls. We cannot win people if we don't have passions for souls. We must start looking at people as souls.
Otherwise souls go to an eternity without God. We become complacent because we look at them as just people. We can have misplaced priorities.
Our families, colleagues, those we interact with, friends, etc are ready for the gospel. Sometimes we or even the church may not be ready to release the gospel, often making reasons and excuses for not sharing God. (John 4: 34-35)
We aren't supposed to bring people into a religious encounter but a love encounter with Jesus. We need to have our hears rekindled in passion for souls.
The gospel is a power connector and changed our lives and can change the lives of others. Our job is to let the world know that Jesus is real. (1 Corinthians 1:18)
Am I my brothers keeper and responsible for soul? Yes, because we have ours souls saved in Christ.
We are gospel men and women. (Romans 10: 14-15). If we don't realize this, souls go to eternity without Jesus.
We are firemen and firewomen, a God brigade saving people from the fire. (Jude 1:23). This truth must wake up the church and come to that realization to save souls. We must begin to pray desperately for the salvation of souls of those who are unsaved.
Jesus is the only way for salvation.
(John 14:6)
We are preacher men and women, our congregation being the place we congregate everyday. (Matthew 24:14)
We are fishermen and fisherwomen, bringing people to Jesus. (Matthew 4:19)
We are called to be power men and power women for God. (Acts 1:8)
The world needs to hear the gospel of Jesus. (Romans 10:15)