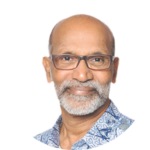 Rev. Benedict Rajan
January 20, 2019
How Will Call On Him Whom They Have Not Heard?
Text: Acts 2: 17-19
The first couple lines of this Scripture are God's responsibility. The last line is our responsibility. Whoever calls on the name of the Lord will be saved. This is a year of greater harvest.
More than half the world may not have heard or know of Jesus. How will they be saved if they do not hear the gospel? (Acts 17:23, John 14:6)
How will they hear without a preacher? All of us who believe in Jesus are preachers of His gospel. The world is hungry for love and we are proclaimers of His love.
If the church is lost concerning the plan and purposes of God, what more the world? The Church is responsible for answering the question of who will share the gospel. When we preach the gospel, it makes us beautiful. (Romans 10:13-15)
The outpouring of the Holy Spirit, just as in the book of Acts, will not make much different if we don't go out and prepare the harvest.
Preparing the harvest is our responsibility. The outpouring of the Holy Spirit is God's.
Don't be silent to the world, the world cannot hear without a preacher.
The mandate for us is this. We are a generation that has a call from God. Jesus chose us and appointed us to bear fruit and will not betray that appointment. (John 15:16)
Looking at people not as people but as souls is crucial. People go to the graves but souls go to eternity.
We are called:
1. To be Christ's ambassadors (2 Corinthians 5:20)
2. To be End Time Harvesters (John 4:34-35)
3. To be a Power Witness (Acts 1:8)
4. To do Greater Works (John 14:12)
5. To be the Salt, Light and the City on the Hill (Matthew 5: 13-15)
6. To do Good Works (Ephesians 2:10)
7. To go to the Nations and Make Disciples (Matthew 28: 19-20)
Don't shortchange the call of God on your life. Live up to the fullness of the call of God on your life. Our priority is winning souls.