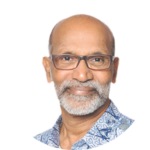 Rev. Benedict Rajan
December 9, 2018
Into Year 2019 In The Confidence In Name Of The Lord
Text: 2 Samuel 22: 2-4
In these three verses, there are several powerful revelations of God's great Name. Jesus is the access to the Holy Spirit and the Father. We want to engage with His Name properly as we enter into 2019.
There are 451 Names of God mentioned in the Bible. There's a glimpse of that in the verses mentioned above.
We only failed in our confidence because we put our confidence in the wrong places instead of God. Our strength and confidence cannot be trusted (Jeremiah 17: 5-6, Philippians 3:3)
Our confidence can only be placed in God. Man will always fail you but not God. God can be stretched as high as your expectation. There is great hope and power in the Name of Jesus.
(Philippians 2: 9-11)
Mistrust is the worst emotion to have or go through. Only God's confidence is good and cannot be betrayed. (Proverbs 13:12, Psalm 60:11-12)
Purpose of the message:
If our confidence is in the name of Jesus, how do we engage with this Name powerfully, effectively and relevantly?
It is not our doing but what Jesus did on the Cross. We cannot live in our works but we need to get washed by the blood of Jesus. We need to get this right and have this in our mind to get rid of guilt, condemnation, legalisim and every false accusation of the enemy that we are not righteous. We have a new beginning in Christ Jesus.
(Proverbs 18: 10, Roman 5:9, Ephesians 1:7,
In order for this Name to become relevant and engaging with this Name, this Name has to move from Bible knowledge, understanding and rhetorically into 3 distinct places in your life settings.
The Name of Jesus:
1. Has to move to a place of intimacy and then…
2. Has to move to a place of confession and finally…
3. Has to move to a place of authority
That is the beginning of the manifestation of that Name. Then it will become relevant and we engage with the Name effectively.
The Name of God becomes a revelation which has the power to break every bondage. Intimacy brings the revelation of who He is as a Father. (Romans 8:15, Psalm 27:4, Luke 10: 38-42)
As we enter into year 2019, we must prioritize private time and prayer with God. In the secret place and in privacy, He manifests Himself to us. Invest our time with God. In the private, secret place, He reveals Himself to us.
(Psalm 5:3, Matthew 6:6)
From this place of secrecy, it moves to a place of confession. Our confession of this Name is powerful (Proverbs 18:21)
When the Name is said rhetorically and not found in intimacy, it has no revelation and authority. (Acts 19:11-17). Only confession from revelation in Jesus Name brings authority.
Then it goes from a place of confession to a place of ministry and authority (Acts 16: 16-18, Acts 3: 6-7)
Let our private prayer life become a place of revelation, confession and release of ministering to others of His Name.