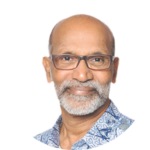 Rev. Benedict Rajan
May 19, 2019
Jesus Greatly Honors Our Prayers
Text: Revelation 5: 8-10
The theme for this year is greater harvest. We cannot have a greater harvest without effective prayer. It's not about recruitment of people but conversion of souls. (Matthew 9: 37-38)
In line with this Scripture, turn to the book of Revelation. God is bringing the end of the age and remembers our prayers.
Our prayers become and incense. It doesn't matter whatever the state of our prayers, but He hears our prayers and honors them. (Matt 7:7, John 14:14)
Purpose:
Prayer in the name of Jesus is powerful. It carries the power to bring a breakthrough. We run into the name of Jesus, through prayer. (Proverbs 18:10, Philippians 9-11, Psalm 20:7)
We need to come back to the cutting edge of the name of Jesus. It's not a formula but a relationship. (Acts 4:12, 2:21) It is powerful when we confess and declare the name of Jesus.
<Revelation 5: 8-10>
Three things to learn for the dynamics of your prayer:
1. Golden Bowl: speaks of divinity; asking from the natural to the supernatural. Our prayer is empowered through asking in the name of Jesus. (Mark 11:24, John 14:14). A supernatural pathway in Jesus Name.
2. Full of incense: prayer in the name of Jesus is a sweet smelling aroma to God.(Proverbs 15: 8-9, Psalm 141:2, Psalm 37:4)
3. Prayer always brings a new miraculous new beginning (1 Peter 4:7, Jeremiah 33:3)
Psalm 40: 1-3:
wait patiently upon the Lord. He will hear our cry and bring us forward to a new beginning
When you talk to Jesus, you will not grow weary; you will not become prayer weary