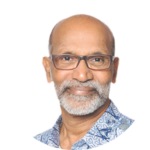 Rev. Benedict Rajan
January 19, 2019
Jesus Moved With Compassion
Text:
Matthew 9: 35-38
Being moved with compassion is beyond feeling sorry. It's a deep gushing, overflowing compassion from deep within.
Our theme for this year is greater harvest. Jesus looked at the need of the people rather than their attitude, moved with compassion. Jesus came to search out and save the lost. (Luke 19:10) Often, we become shocked that we are saved in spite of our actions. This was the compassion that Jesus moved with. (John 15:16)
Purpose:
To show two reasons why Jesus had compassion.
1. Jesus looked at the people as ones without destiny. Before you were formed in your mother's womb, you were formed in heaven. Jesus came from eternity to restore destiny.
2. Jesus looked at the people not as people but as souls.
1a)
Psalms 139 reveals that we are a people of purpose and destiny. These people did not have the God of destiny and went astray into their own disasters. God has a good plan for each one of us. (Proverbs 14:12) Jesus came to restore that plan and destiny for each of us. God has a definite plan for us. (Jeremiah 29: 11-12)
1b)
Jesus came from eternity to reveal the reality of hell. He wanted to restore life to the people and the lost to eternity with him. (John 10:10)
2a)
Jesus looked at them not as people but as souls in desperate need for God. We need to look at people as souls. They do not know they are condemned without Jesus. It is our responsibility that their name be in the book of Life, through Jesus Christ.(John 14:6, John 3: 16-18, Romans 3:23, Romans 6:23, Revelation 20: 12-15, Matthew 9:38, Matthew 4:19)
Conclusion:
We are called to reach out and bring compassion and Jesus to the people who are lost and in need, bringing them into salvation.