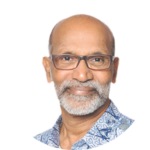 Rev. Benedict Rajan
November 25, 2017
The Miracle Of Divine Acceleration
Text: Amos 9: 11-13
God uses the farming language to show us a restoration and double season in verse 13 over the people who have lost opportunities, righteousness, income and experienced delay (Isaiah 60:2, 22)
Waiting for God is an honorable thing. We should not grumble or complain. (Genesis 22:17)
Total surrender will bring total acceleration in our lives (Job 8:7)
Faithfulness in little things is great.
Purpose of Message:
God will make up for your loss.
(Joel 2:25).
Your waiting time is not a wasted time with God (Amos 9:13)
That which has been denied, delayed, derailed will be restored tremendously (Amos 9:13)
3 Circumstances Where You Qualify For A Miracle of Acceleration:
1. When Spiritual warfare has attempted to hold you back. If you are battle weary, tired fighting and without breakthrough, God will open the way forward (1 Corinthians 16:9, Daniel 10: 13) Like Elijah who fought the false prophets and was discouraged and overwhelmed by Jezebel. He regained focus and strength when the angel came and accelerated him to a next level in ministry.
2. When It Feels You've been stuck in waiting season. Your waiting time is God's working time. Transition times are often restless and waiting is involved. Be brave and do not complain (Psalm 27:14, 1 Thessalonians 5:24, Isaiah 64:4) Moses was waiting 40 years for his call to be fulfilled at the foot of the mountain. Everything became accelerated when God appeared in the burning bush. Not one ounce of Moses' call was stolen and every opportunity restored. The fear of the past and the circumstances can appear to deny us this miracle. God isn't interested in your experiences, He is interested in our attitude.
3. When you run away or hesitate to obey the Word of God. It's never too late, just like what happened with Jonah. (Jonah 3:1)
We are not meant to be stuck. We are being ushered into a time of divine acceleration where He moves things in a fast way, not one step at a time. Receive the anointing for this acceleration.