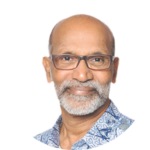 Rev. Benedict Rajan
January 6, 2018
Moving Into Year 2018 with the Confidence of God
Text: Hebrews 4: 14-16,
Jesus become the only worthy sacrifice (Hebrews 10:12)
Jesus has passed through the heavens, defeating powers of darkness and we have been saved and overcome.
(Psalm 60:12, Pslam 107:2)
We want to enter into year 2018 with confidence. He understands us and feels along with us, good and bad. (Hebrews 4:15, Romans 8: 1-2)
God will use the temptation to give us a way out. We are highly favoured by mercy and grace to empower us to overcome. (1 Corinthians 10:13, Hebrews 4:16, 1 John 9)
The confidence of God is consistent and persistent towards to you (Hebrews 13:8)
5 Dynamic Might of The Confidence of God.
1. His Keeping Power (2 Timothy 1:12)
2. His Fulfilling Power (Hebrews 10:23)
3. His Finishing Power (Philippians 1:6)
4. His Persevering Power (Jude 1:24)
5. His Caring Power (2 Timothy 2:13)
Purpose of this message:
Don't lose your confidence in God (Psalm 20:7, Proverbs 18:10, 1 John 3:20)
If we allow satan to condemn us, then it becomes a problem. Don't lose confidence in God.
How to we continue to service this confidence of God?
Let God be magnified in your heart. Only you can magnify God in your heart. God is bigger than the situations and circumstances we go through.
(Hebrews 10:23, Psalm 35:27, 1 John 4:4)
Daniel 3: 16-25 is a story and example of confidence in God when Daniel and his friends refused to bow down to King Nebuchadnezzar. They stayed faithful in confidence to God.
In this Old Testament story, the forth Man was outside. In the New Testament, the forth Man is inside you.
God is able to do more than we can imagine. (Ephesians 3:20)
Don't let anything intimidate you; God inside you is big enough to face anything that will come in 2018.