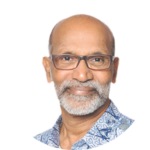 Rev. Benedict Rajan
January 9, 2018
Moving Into Year 2018 With Greater Intimacy With God
Text: Philippians 3: 8-10
3 Key Phrases:
1. That I may know Christ
2. That I may be found in Him
3. That may I gain Christ
The word 'gain' can interchanged with the word 'win'. That we may know Him.
If we don't know Him, we become powerless.
Move into 2018 with greater intimacy with God. (Psalm 27:4)
Without intimacy with God there is no interaction, intervention and intercession of God.
Intimacy provides a foundation for all other kinds of prayers. It's you and God alone.
Philippians 3:10:
Key word here is 'knowing'.
We cannot live a powerless life. We find this power in the knowing of Christ.
In other words, we are to keep falling in love with God (Song of Solomon 2:4)
Yada = romance
Genesko = conceiving
If you have an intimacy with God you will have no problem being fruitful in all aspects of life. The basis of all fruitfulness is intimacy (John 15:16)