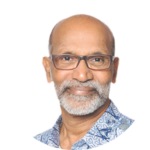 Rev. Benedict Rajan
December 9, 2018
Never Settle For The "Less Attitude" Or Second Best In Life
Text: 2 Samuel 23: 8-12
David had 400 mighty men in a cave with him. 37 from the 400 were the mightiest. Today we are focusing on 3 of the 37 men.
The men in the cave were discouraged, discontent and disconnected. Sometimes it's good to have a cave experience in order to expose the greatness inside of us.
The message is to provoke us to rise from the mediocrity, luke warmness, set backs and complacency.
Sometimes we need God to give us divine forgetfulness. We are called to move forward. We are not people of destitution but people of destiny. We are to be a people of vision and goals in Christ Jesus. (Philippians 3:13-14)
If we want to realize our greatness, we must realize that Christ is in us, the hope of glory (Ephesians 3:20, Colossians 1:27)
Purpose of this message:
You are never meant for reduced benefits. We are called to take headship over our lives. Failures are meant to be make us successful in Christ Jesus.(Psalm 103: 1-5, Ephesians 1: 3, 2 Corinthians 9:8, Psalm 68:19-20)
We must have our minds changed to align with the Word of God has we enter into 2019.
In the text, the mighty men had tenacity for their victories. We need the same tenacity for our victories and God wants to give us this tenacity through Jesus and the Holy Spirit. The invisible and powerful Presence is fighting for us on our behalf.
What is the ingredient for this tenacity? Faith to follow through.
We need faith to follow through, much like Abraham having to follow through on the promises of God. Faith has the power to go where intercession cannot go, to breakthrough in every part of our lives.
Are we passionate? (2 Samuel 23:11) the mighty men had a passion to defend that which was important. Those who are not passionate become pathetic.
We must be people who do not easily give up, fighting the battle with the power of the Holy Spirit.
Tenacity in life has 4 foundations in our life in Christ
1. Never give up on yourself. God isn't done with you yet.
2. Never give up believing. Your faith will never fail you
3. Never give up on the plan of God for your life.
4. Never give up on God given dreams, visions and prophecies.
Never give up in Christ.