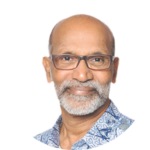 Rev. Benedict Rajan
August 5, 2018
Prayer Is A Ready Weapon In The Spiritual Battle And Fasting Helps To Focus Prayer And Intensify Your Prayers
Text: Matthew 17:19-21
Joel 1:14
Fasting and praying is not a wasted time. It's not religious but relational.
The anchor verse for this message is Matthew 17: 19-21
Three things happen here in this verse:
1. When you fast, your unbelief is dealt with (Proverbs 3:5)
2. Fasting and praying releases the anointing of breakthrough that ordinary prayers cannot do
3. Fasting and praying intensifies our prayers when our flesh becomes weak. Frustration is of the flesh but desperation is of the Spirit. Your desperation in the hands of God becomes a inspiration for the divine breakthrough of God.
In the places we need a breakthrough, we need to fast and pray.
2 Chronicles 20:3-
King Jehosophat facing enemies and drowned in fear, sought the Lord and proclaimed a fast throughout all of Judah. He wanted to intensify and focus his prayer to draw the attention of God.
Purpose:
Intentionality. Fasting is worthwhile even with the irritation of the flesh being weak.
Luke 4:2, 14
Jesus was fasting. It was a time where spiritual activity was stirred up and Jesus overcame the devil in fasting.
Colossians 2: 14-15:
Impossibilities, addictions, bondages and blockades to our breakthrough are coming to an end
Matthew 17: 21- As we join this fast, some things are set to happen to us:
1. Places where your ordinary prayer could not penetrate, fasting and praying makes it accessible. A breakthrough anointing. Fasting and praying deals with the flesh of unbelief and takes your prayers further than ordinary prayers (Isaiah 58:6)
2. Fasting intensifies your prayers and moves the hand of God and speeds up God's process in your life (Isaiah 58:8, Acts 13:2, 49
3. Fasting and praying releases a miracle working anointing over you. (Matthew 17:21)
Many of us push our lives in the wheelchair of impossibility. Fast and pray to bring a breakthrough for the impossible to become possible.