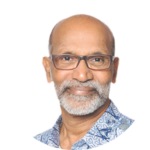 Rev. Benedict Rajan
December 1, 2018
The River of God
Text: Ezekiel 47: 1, 8-9
Ezekiel,for the first time here, introduces the river of God.
David many years later give reference to this river. We are the city of God by what Jesus did on the Cross, His Holy Spirit within us.(Psalm 46: 4)
Purpose of this message:
As we enter into year 2019, we want to enter in WITH the river of God.
Jesus is the one who introduces the river to the least of the least. Rejected by man but wonderfully accepted by God.
(John 4:14)
John 7: 37-39-
The thirst here often refers to our needs. The river referred to the Holy Spirit that was given to us.
Rivers of living water are made to flow out of us. This rivers is made to become fountains of living water. We are the carrier of God's river and His presence. It is plural. The rivers means we become a manifestation of God's presence. The Presence of God is proactive and living and how we do life communicatively with Jesus.
The Presence of God is the Person, Purpose, Power and Destiny of God. We need to become desperate for this.
The beauty of this river. This river is:
1. A river of His joy and favor (Psalm 16:11)
2. A river of His victory (Psalm 68: 1-3)
3. A river of His freedom (2 Corinthians 3:17)
4. A river of times of refreshing (Acts 3:19)
5. A river of revival (Isaiah 64: 1-2)
6. A river of restoration (Ezekiel 47:9)
How do we get to get this river to flow?
The river must flow to a place where we do life with Jesus and not religion.
1 Corinthians 14: 2, 4~ this is the mystery of communicating with God in His presence
1 Corinthians 14:14-18~ through speaking and praying in tongues does this river flow, bringing breakthroughs and results
We cannot be speaking in tongues if we aren't baptized by the Holy Spirit. We are only saved by the conviction of the Holy Spirit.
Not speaking tongues doesn't mean we don't have the Holy Spirit (Ephesians 1:13).
However in the baptism of the Holy Spirit produces an overflow (Acts 2: 1-4)