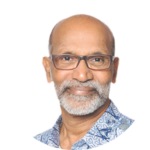 Rev. Benedict Rajan
September 2, 2018
We Proclaim The Lord's Death Till He Comes
Text: 1 Corinthians 11: 23-26
Verse 26: Jesus is coming back. Most of the prophecies have been fulfilled in Matthew 24. Jesus is coming and all things will pass away.
When Jesus gave the final vision of the church in Revelation 22, verse 7 and 20; the word of His coming is repeated twice. It testifies of the confirmation of His coming.
In Matthew 24:44, we ought to be ready for His coming.
Purpose of This Message:
After serving communion and every day after is one step closer to the return of Jesus and His coming.
The church has an awesome task to be ready in readiness. We have to be ready, but not just for ourselves but also for the world as well as the church to share His gospel to the world. (Matthew 24:14, Matthew 4:19)
How ready is the Church? Jesus addresses our today situation.
John 4: 34-35: there was misplaced priorities to what the disciples should have been doing and this verse is meant to show where our priority should be. Bringing the gospel to people is a serious business.
The Church ought to be ready for preaching the gospel. The harvest is ready but the Church is often not ready. The gospel is the only power of God for non-believers. We as Christians have the power of Jesus and His blood and Holy Spirit. We have the power to release this gospel of Jesus to the world.
1 Corinthians 1:18- the message of God is the power of God for the world. He is going to be with us not just with His presence but also with His power to the end.
The key to this power? The key to this power is the readiness to preach the gospel. That power is in our hands inspite of people and circumstances.
John 10:10, Romans 3:23, Romans 6:23
– Jesus has come to give life abundantly and to give us a hope of eternity in Christ through the power of the gospel.
The gospel is no respecter of persons but is a respecter of obedience, regardless of whom it is released through, even a small child.
The gospel is a power connector and changed our lives and can change the lives of others. Our job is to let the world know that Jesus is real.
The question is are we our brother's keeper? We are responsible for the gospel being shared to others.
Romans 10: 13-15
– The Spirit must be poured on the churches and overflow to sharing Jesus with others.
The harvest is ready. The Church also needs to be ready. The greatest readiness is to preach the gospel.