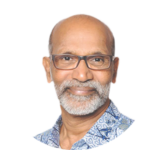 Rev. Benedict Rajan
November 17, 2019
Hearing The Voice of God
Text: Psalm 29: 3-9
The verses mention the voice of the Lord.
The voice of the Lord brings glory to God.
Don't wait to enter into 2020 to hear the voice of God. Start hearing His voice even right now in preparation for 2020.(Hebrews 3:7-8)
Purpose of this message:
The voice of God is a must for the children of God. He wants us positioned strategically in the voice of God, in the midst of various difficulties and circumstances and for our prophetic destinies. (John 1:12)
We can hear the voice of God as we are children of God.
There are 4 reasons we have confidence to hear the voice of God as we enter 2020.
1. We have a friendship with Jesus (Proverbs 17:17, John 15: 14-15)
2. We have a sheep and good shepherd status. (John 10:27)
3. We have a promise of a quiet environment (Psalms 23: 1-2, 1 Kings 19:11)
4. We have the Holy Spirit (John 16:13
As we enter in 2020, it is time to hear the voice of God. This is our prophetic destiny. God has an ear for you no matter how busy you think God is and even in the midst of the noises of life. If he has a ear for you, He has a voice for you. (Mark 10:45-52)
God is a creative God and speaks in various ways. (Hebrews 1:1) There are 3 ways in which God can speak to us.
1. He speaks to our heart (Romans 8:14)
2. He speaks through the word of God (Romans 10:17)
3. He speaks through the still small voice of God inside us (Hebrew 3: 7-8)