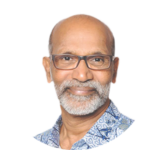 Rev. Benedict Rajan
February 2, 2019
Jesus Passes Through The Heavens
Text: Hebrews 4: 14-16
Paul reveals the revelation of Jesus in 1 Corinthians 11 through the partaking of communion.
We have a great High Priest, Jesus, who has passed through the heavens who sympathizes with our weaknesses. The Father feels for us. We are called to approach the Father boldly even in our weakness and for His help.
The focus for today is Jesus passing through the heavens. Jesus passing through the heavens was to relieve all of us of fear. (Romans 8: 37-39) The victory is waiting for us thorough faithful believing.
Purpose:
Every passing through the heavens that Jesus did was a passage of victory that brings us the relevance of God's victory for our lives.
Fear is a trap of the enemy (Proverbs 29:25, Isaiah 41:13). Jesus has the power to overcome the fear.
There are three heavens that Jesus passed through.
1. 1st Heavens (Genesis 9:13) is the sky over our world in the natural.
2. 2nd Heavens (Ephesians 6:12, Isaiah 66:1) are where the principalities in the supernatural are.
3. 3rd Heavens represents eternity. (John 14: 1-4)
a) When Jesus passed through the 1st heavens, we received victory over the natural and cosmic realm. Don't be careless in your victory and walk with God like David with Bathsheba. His protection and victory is our lifestyle and greatly depends on our level of trust in Him. You can definitely trust God. (Isaiah 54:10, Psalm 91: 5-8, Psalm 121:6-8, Psalm 34:7) When fear comes, we put our trust in Him. (Psalm 56:3)
b) Jesus gave us victory of the works of the devil when passing through the 2nd heavens. The devil is a defeated foe but remains so through our exercise of our faith. We became more than conquerers when Jesus passed through the 2nd heavens (John 10:10, Ephesians 6:12, Colossians 2:14, 1 John 4:4, 1 John 3:8, James 4:7, Romans 8:37)
c) We have victory over eternity through the passing of Jesus through the third heavens. It is victory over sin and death. He rewrote our destiny from destruction to life and hope. (Ephesians 1:7)
We enjoy these victories through faith. (1 John 5:4)