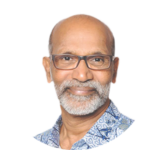 Rev. Benedict Rajan
June 29, 2019
The Fear of God
Text:
Ecclesiastes 12: 13-14
"Let us hear the conclusion of the whole matter" refers to our lives.
We want to live a life pleasing to God through fear of God and keeping His commandments. This must be a priority in our bucket lists. This is the end of all things.
The fear of God means you respect Him and have the audacity, against all odds, to obey Him. In your most critical time, you can trust God.
Deuteronomy 10: 12- the fear of God is the forerunner to everything else.
Purpose:
To show how Jesus is defines and teaches the fear of the Lord
Matthew 10: 27-31
The sparrows do not fall without God knowing. He keeps careful watch over us. In defining the fear of God, He overruled the fear of man.
The watchfulness of God is key. The loving watchful eye of God is over us and knowing that He is watching over us is practicing the fear of God.
The consciousness of the watchfulness of God is the fear of God. He is a loving kindness, long suffering towards us until we come back to the heart of God.
Proverbs 15: 3 – the eyes of the Lord are everywhere, keeping eye on the evil and good.
Genesis 6: 8 – Noah found grace in the eyes of God because of his conduct.
Mark 1: 11 – the Father looked from heaven to show His pleasure towards Jesus.
There are two types of the fear of God:
One is to run away from God due to wrongdoing. But the intention of God is to draw us to God through His loving kindness, without Him being in compromise.
He is angry with sin, not sinners who are His loving creation.
The second type of fear is to be overwhelmed by His goodness and be drawn into His loving kindness.
God's purpose for the fear of God is to release the treasure pot of blessings over our lives. (Proverbs 22:4)
Failing to respect and honour God, the Lord will deliberately block the blessings over your life and live in a life of denial, until we return to the Lord on his terms.