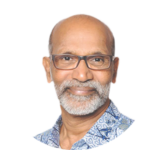 Rev. Benedict Rajan
June 30, 2019
Th eNew Handwriting
Text: Colossians 2: 14-15
While Jesus was hanging on the cross, God destroyed the writing of sin, disarmed the principalities and made a spectacle of darkness that was against us.
What is the new handwriting? It is the message of the cross and the power of God (1 Corinthians 1: 18)
Many of us have not found a victory yet because of the lack of awareness of this new handwriting that is for us.
Purpose of this message:
To show us the new handwriting that replaced the old handwriting on the cross and gave us a new life. (2 Corinthians 5: 17)
As a result, we are supposed to be composition of the new handwriting. We become the handwriting of Jesus. (2 Corinthians 3:3)
Eight Aspects of This New Handwriting:
1. The handwriting of sin, guilt, condemnation and death replaced with the new handwriting of forgiveness (Ephesians 1:17, 2 Corinthians 5:17)
2. The handwriting of sickness and disease and replaced it with the new handwriting of healing and divine health (3 John 2)
3. The handwriting of confusion and anxieties replaced with the new handwriting of peace and confidence (Isaiah 53:5, John 14:27, Ephesians 2: 14, Philippians 4:6-7)
4. The handwriting of poverty and lack replaced with the new handwriting of riches and plenty (2 Corinthians 8:9, 2 Corinthians 9:8, Philippians 4:19)
5. The handwriting of curses and famine replaced with the new handwriting of blessings (Galatian 3:13, 2 Corinthians 5:17)
6. The handwriting of sadness, sorrow and depression replaced with the new handwriting of joy and rejoicing (John 8:36, John 15:11, Isaiah 53, Philippians 4:4)
7. The handwriting of rejection and orphan spirit replaced with the new handwriting of acceptance (John 1:12, 1 John 3:1, Psalm 27:10)
8. The handwriting of shame replaced with the new handwriting of honour (1 Peter 2:9, John 15:16, Isaiah 61:7)