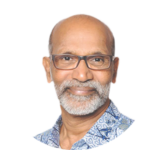 Rev. Benedict Rajan
May 5, 2019
We Are Saved To Serve
Text:Ezra 5:1‭-‬2
Then the prophet Haggai and Zechariah the son of Iddo, prophets, prophesied to the Jews who were in Judah and Jerusalem, in the name of the God of Israel, who was over them. So Zerubbabel the son of Shealtiel and Jeshua the son of Jozadak rose up and began to build the house of God which is in Jerusalem; and the prophets of God were with them, helping them.
Brief Introduction As To What Happened To The Rebuilding of The Temple.
●Misplaced Priorities , Their Personal Affair Interfered.
Haggai 1:3‭-‬5
Then the word of the Lord came by Haggai the prophet, saying, " Is it time for you yourselves to dwell in your paneled houses, and this temple to lie in ruins?" Now therefore, thus says the Lord of hosts: "Consider your ways!
●Why Now?
●Their Personal Affair were Affected.
Here comes the Wake up call.
Haggai 1:6‭-‬8
"You have sown much, and bring in little; You eat, but do not have enough; You drink, but you are not filled with drink; You clothe yourselves, but no one is warm; And he who earns wages, Earns wages to put into a bag with holes." Thus says the Lord of hosts: "Consider your ways! Go up to the mountains and bring wood and build the temple, that I may take pleasure in it and be glorified," says the Lord .
●The Fruit of Their Obedience
Haggai 2:6‭-‬9
"For thus says the Lord of hosts: 'Once more (it is a little while) I will shake heaven and earth, the sea and dry land; and I will shake all nations, and they shall come to the Desire of All Nations, and I will fill this temple with glory,' says the Lord of hosts. 'The silver is Mine, and the gold is Mine,' says the Lord of hosts. 'The glory of this latter temple shall be greater than the former,' says the Lord of hosts. 'And in this place I will give peace,' says the Lord of hosts."
Ephesians 2:8‭-‬10
For by grace you have been saved through faith, and that not of yourselves; it is the gift of God, not of works, lest anyone should boast. For we are His workmanship, created in Christ Jesus for good works, which God prepared beforehand that we should walk in them.
Saved To Serve.
We are not just Spectators ,consumers or warmers or just Receivers or Side workers.
●Revelation :5.9-10.
And they sang a new song, saying: "You are worthy to take the scroll, And to open its seals; For You were slain, And have redeemed us to God by Your blood Out of every tribe and tongue and people and nation, And have ●made us kings and priests to our God; And we shall reign on the earth."
●WHAT HAPPENS WHEN WE'RE TOO BUSY TO to SERVE THE LORD?
We just Cancel the Promise of God in our LIFE . MATT 6:33.
●We will start running after the Favor of God, the Breakthrough of God and the Blessing of God.
Take Note.1Pet2:9….Called out…Ecclesia.
People with a call…John15:16.
●We are a Generation with a call.
Acts 2:17-21.
★THE FIVE DYNAMIC ASPECTS OF YOUR CALLING.
●1.WE ARE CALLED TO BE AN END TIME HARVESTER.
Matt24:14.
Rom10:13-15.
John4:34-35.
Matt9:37-38.
Matt4:19….Fishes, Every 3sec, Every7sec.
●2.WE ARE CALLED TO THE NATIONS AND TO MAKE DISCIPLES.
Acts1:8
Matt28:18-20.
Isa55:5.
Isa56:7.
Rev5:9….Every Tribe, Every Tongue,Every Nation.
●3.WE ARE CALLED TO DO GREATER WORKS AND GOOD WORK.
Eph2:10.
John14:12.
Luke 4:18-19.
Mk16:17-18.
●4.We are called to Stand in the Gap.
Eze22:30.
Isa62:6-7.
Matt 26:41.
Lk18:1.
●5.WE CALLED TO BE THE SALT, THE LIGHT, CITY ON THE HILL
Light on a Lamp stand.
Matt5:13-16.
●CONCLUSION.EPHESIANS 4:1.